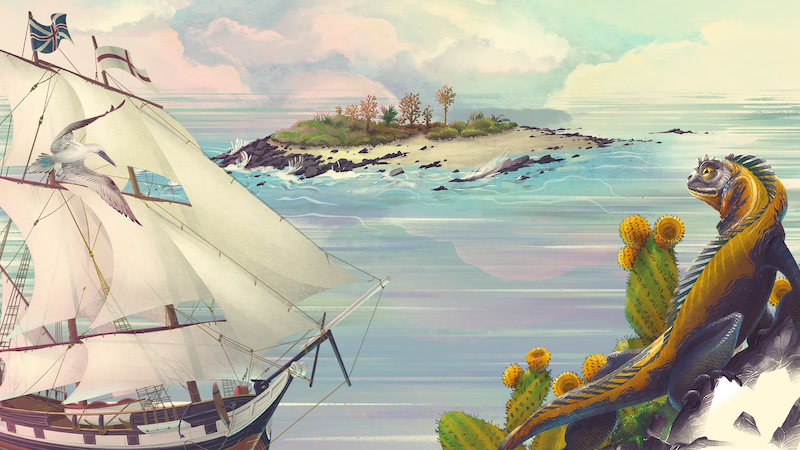 Darwin's Journey: Fireland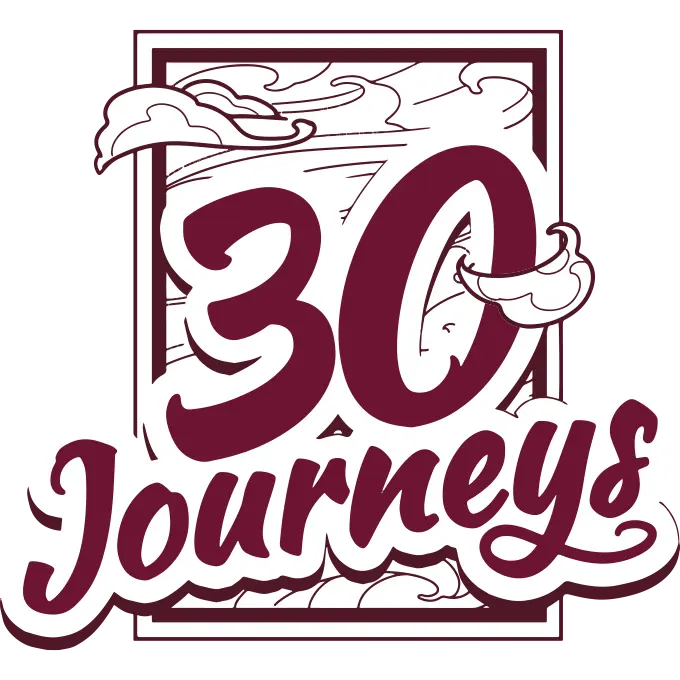 Looking back at our exploration of Tierra del Fuego, time became hazy as we discovered the bountiful wilderness of the archipelago. The days of our new adventure felt infinitely long, arduous, and sometimes surreal, but time was slipping through our fingers faster than we realized.
About the product
In the Fireland expansion of Darwin's Journey, players retrace Charles Darwin's expedition across the territories of Tierra del Fuego. Fireland introduces time management and an exciting new map. Players can go on adventures to gain fruitful rewards, but they must be careful to spend their limited time wisely!
Components
• 1 Time track board
• 1 Fireland map board
• 8 time penalty tokens
• 6 viewpoint tokens
• 12 land adventure tokens
• 10 ocean adventure tokens
• 12 land adventure cards
• 10 ocean adventure cards
• 4 Wooden cubes (I per player color)
• 8 Wooden Ships (2 per player color)
• 8 Wooden Explorers (2 perplayer color)
• 8 Time Wax Seals
• 4 Scenario cards
• 9 Special Action tiles
• 12 Objective tiles (6 silver, 6 golden)
• 4 Elude time tokens
• 4 Crew cards
• 3 Beagle Goal tiles
• 2 Correspondence tiles
• 4 Adventure token endgame scoring aids
hide
Product Gallery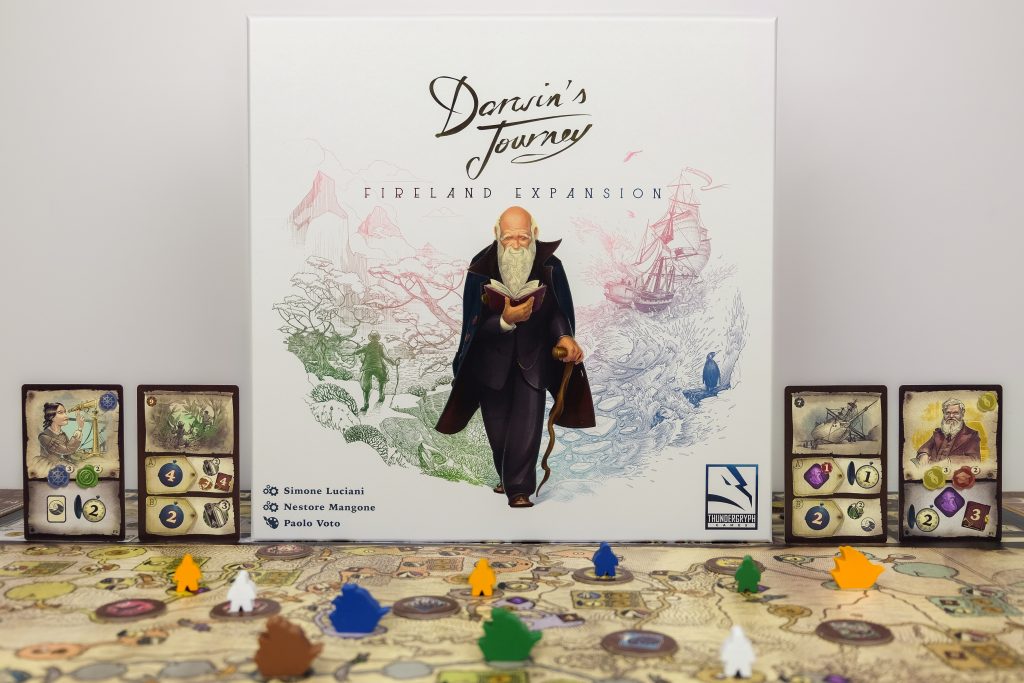 Rulebook
Expansion Rulebook

2.3

MB

English

English

Spanish

French

German

Italian

download
Other products in the series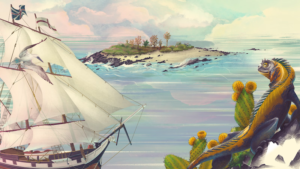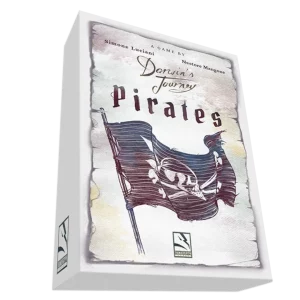 Get 1.500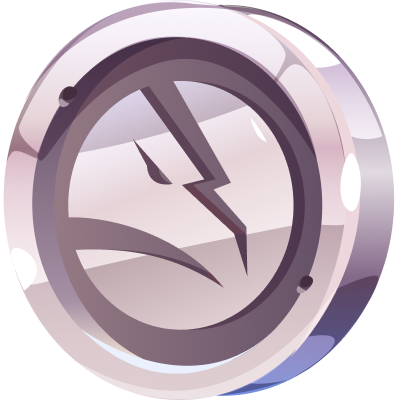 These are Thunders, special currency you get when you join our club. You can exchange it for free collectible Thunder Gryph items.
Learn more